It's that time again… NEW ISSUE TIME!!
WOOP WOOP! We are SO stoked about the next issue and as ever, we need YOU to make it happen!
Although we are a publication which has fervently invested in the medium of print, the success of The Intersectionality Issue made us realize that if we really want to promote the writing and art of awesome GEEKS, we might have to change our tactics. The last issue was read by over 1,000 readers, that's TEN TIMES the number of folks our printed zines could reach! Does that mean we're giving up on print entirely? Aw hell no! But we would like to keep widening our audience and strengthening the platform on which we can promote your work!
That's why we're doing another online issue, FREE! And this one, ohhhhh sister, this one is gonna sizzle.
Here's our Call for Submissions for GEEKED #7 The

Sexy

Issue!!
In this issue, we want to explore all the ways to get sexy! We're aiming for a sex-positive visual and literary smorgasbord of sensual, sensuous, sexy and scintillating. What does that mean? Well, for us, it means:
That sex and sexuality are not shameful nor negative aspects of life but worth exploring and celebrating for those who are

consenting

and

interested

in doing so!
That sex and sexuality are diverse, varied, dynamic and fluid!

F*&% heteronormativity, cis-normativity, racist paradigms and ableism!

That 'sexy' does not necessarily mean sex! We want to expand our explorations of 'sexy' to lots of types of stimulation.

Some folks are asexual, some folks are survivors, some folks simply aren't into sex.

But that doesn't mean there aren't things that make their brains feel like they're full of champagne! We think that's 'sexy' too!
That we are open to challenges, critiques, re-interpretations, conversations and

proper expansions of notions of 'sexy'.

That we are fundamentally against slut-shaming and body-shaming.
So what does it for you? What blows your proverbial skirt up? What aspects of life truly scintillate your being? Is it that hotty-bo-body who makes your lattes?
Is it the perfectly crafted argument in a scorching op-ed piece?
Is it the sound and sight of the long silky pony-tail on the person walking in front of you, swaying like a pendulum? *swish, swish, swish* …What?!
Is it the smell of a spicy dish?
Is it perfectly applied cat-eye makeup?
Let's get it on, let's explore sensuality in all its manifestations!
Wanna play? Here's what we need:
A Word from the Y: Do you identify as a feminist man? Fab! Let's hear what makes you feel sexy! Tell us what gets your motor running. Is it lots of little things? Is it a type of person? Is it that one leather jacket you own that makes you feel like a 'smooth criminal'? Yah buddy! Talk to us! This piece should be 1,000 to 1,300 words.
Art: Have you seen a particularly provocative art exhibit recently? Do you have the inside scoop on a spicy show opening this summer? Do you want to talk about a super steamy collection that gets you humming? Wicked, bring it on sugar!
Street Fashion: Alright ladies and gents, bois and grrrls, they and xier… let's see your sexy! We want to fill our 'Street Fashion' section with photos of you at your hottest. Got a super great flirtatious photo? A sensuous snap? Send it in!
Let's see those come-hither hands, or your super sassy toe cleavage. Let's see those stunning pin-up photos you got to celebrate your slinky-self. Do your eyes make people melt into desirous puddles? Marvelous, snap 'em and send 'em!
NB: Remember that we're all about consent so we have to ask that you only send photos wherein YOU are the subject. Also, this is the internetz, so be aware that these images will go out into the big wide world. And if they are professional photos, make sure to include the watermark so we can give credit to the artist 🙂
Music: This one is a 'you-call-it' section. Do you want to talk about your favorite 'gettin' freaky' albums? Do you want to explore the ways in which artists like Rihanna use their sexuality to express themselves in their music? We think music is a huge part of sexy so tell us how tunes titillate you! This piece should be 1,000 to 1,300 words.
Film: We think Hollywood, for the most part, has got sexy all wrong! It's either curtains blowing in the wind, or x-rated stuff which usually borders on violence. We would love a piece that explores sensuality in film and one which can point us in the direction of some properly steamy, yet sex-positive cinema. We would love a list which includes non-hetero-sexy films and films which feature actors of color. This piece should be 1,000 to 1,300 words.
Flash Fiction: Now we KNOW that there are some pretty racy FanFic writers out there and honey, we want you! We would love to include a short story entirely of your own imagining, or a piece which explores a particular fandom in racy ways. We're looking for an original piece of 1,000 words max.
Food: Food, like music, is another hot-spot for exploring sexy! We would love to hear about a restaurant where all of your senses were begging for more. Or how about that go-to recipe for a date night where the end game is some in-between-the-sheets action? Are you good at taking Food Porn photos? MmmHmm! Let's see those buns… and you know, fruit, and mains, and *ahem*
Illustrations: All of the pieces outlined above (excluding 'Street Fashion') require illos. If there's one section in particular that sends shivers down your spine, let us know! If you're the open-minded type, and into experimenting, we'll hook you up with a piece. Got some illos that fit the theme but don't respond to any of the prompts above? Yes, yES, YES! We want you too and always welcome free-standing art submissions.
Open Call: There's so much about sensation, sexuality, sensuality, and seduction that can be explored! Do you have an irresistible pitch for a written piece? Is there an issue that really melts your butter? Brilliant, we want it. Send us a pitch outlining the piece you most want to see in The Sexy Issue and approximately how long you think it might be upon completion.
The Sexy Issue is going to be ridiculously hawt and we hope you'll get in on this action!
Are we trying to make sex with this issue? Nah, but if that's your thing, we hope it gets you in the mood.
Is this zine going to be full of feminist porn? Nope, but we'll point you in the right direction if you're interested!
Will this issue make you tingle and purr and hum with delight? Will it leaving you screaming 'Hot Damn!'
We sure hope so!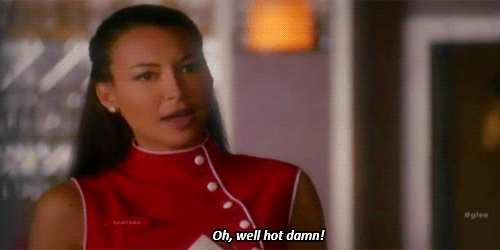 Submit your pitches to info@geekedmagazine.com! We especially welcome work from GEEKS of color and trans*GEEKS. **UPDATE**We're hoping for a mid-July launch so all pitches must be in NO LATER than 13 June.